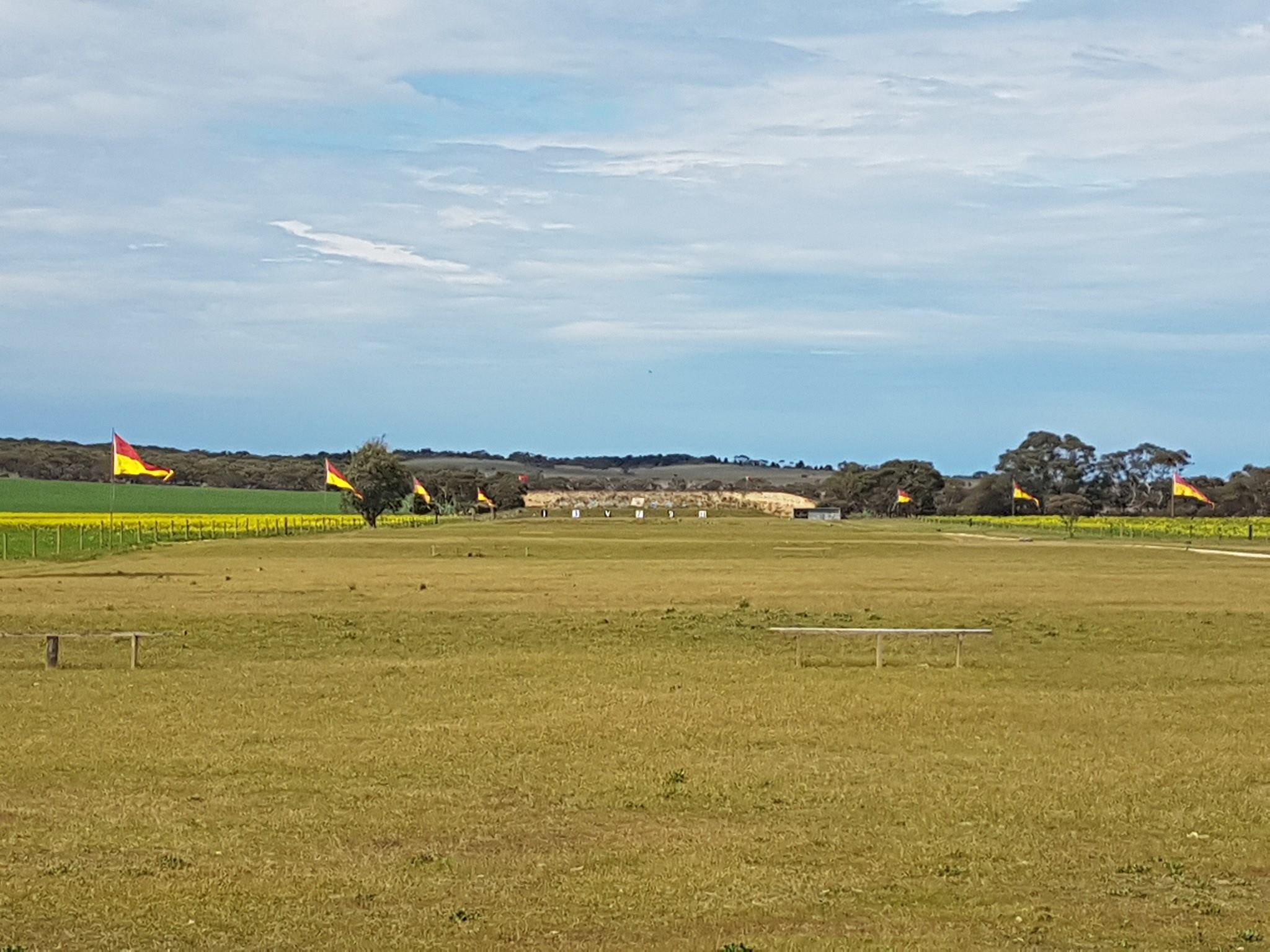 To all Members and Visitors, the Murray Bridge Rifle club has reopened, with Covid 19 restrictions in place.


Programme has changed for this weekend, Due to the DRA AGM being rescheduled to November. The range for this weekend the 8th of August will be 700m. Start time 1pm.
Programme has been amended for this weekend and is up on the webpage.
Please take your time to read the COVID - 19 additional requirements before attending the range.

Any questions please don't hesitate to contact us.
South Australian Rifle Association
Click image to take you to their website

Congratulations and farewell to John Cadd.

John has just received his 60 years of continuous membership with SARA in which he first became a member in 1959. John was one of the 14 members that attended the range on the 30th of May to brave the wild wind conditions from 300m. Before the shoot, Our Captain, Rob Paech, had the pleasure of congratulating John Cadd, in which John gave a speech about his 60 years and a few highlights throughout those years and a special mention to a few past and present members that made his time inspiring and full of laughter. After trialling a new sight, John still has what it takes and finished with a 45.04 and a 46.02. In conditions that proved to be difficult to most. After 20 years as a member of the Murray Bridge Rifle Club, John is transferring to Lower Light. We thank him for his contribution, presents and ever smiling face at our range and we wish him all the best at his new Club. We will see you on a range somewhere.